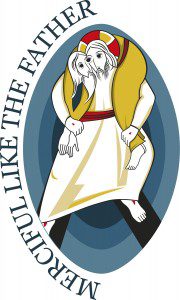 The Year of Mercy will begin on the Solemnity of the Immaculate Conception on December 8th with the opening of the "holy door of mercy" at St. Peter's Basilica by Pope Francis.
Following is what you can expect in the upcoming months:
Open the Holy Door of Mercy at the Cathedral of St. Peter in Chains, Dec. 13, 2015 at the 11:00am Mass. All Cathedrals in the world will open their doors on this date. Other "Doors of Mercy" will be opened in the days and weeks to follow.
Designation of "holy sites" for pilgrims to visit during the Holy Year of Mercy. Some of these sites include parishes that have a particular ministry to the poor and marginalized, and are located in more urban areas of the Archdiocese. A plenary indulgence will be offered for pilgrims. A list of sites is available here.
An Archdiocesan/Catholic Charities/Catholic Social Services calendar based on Pope Francis' calendar, providing important dates for events, initiatives, liturgies, and opportunities for the "doing of mercy." The calendar is available here.
Continue the Gather and Send initiative for participating parishes to reflect on how they might become "completely mission oriented" and live out the mercy of Christ in the world.
Offer ecumenical events to encourage a greater dialogue and unity among Christians.
Provide family resources for the Year of Mercy, in light of the Synod on the Family.
Celebrate Catholic Charities 100th Anniversary throughout the Year of Mercy.
Provide resources for Faithful Citizenship during the election year encouraging attitudes of mercy and civil dialogue.
And much more as the year unfolds!
Want more information on the Jubilee Year of Mercy?
The Vatican's Year of Mercy Site
Archdiocese of Cincinnati Introduction to the Year of Mercy